This is the senior living community where you can stay connected to the people you love and all the things you love to do!
Harbour Village
Harbour Village is a retirement community in Greendale, WI, with no buy-in and a simple lease. Our senior living facility is located on over seven lush acres, just 15 minutes from downtown Milwaukee, and a short hop from the lovely community of Franklin. We're close to I-894, with a variety of full-service hospitals and in-patient rehabilitation centers nearby. Harbour Village features beautifully designed independent senior living apartment homes, assisted living apartments for residents needing help with the activities of daily living, and memory care residences for those with Alzheimer's disease or other related dementias.
Our LifeSTYLE Promise® ensures that residents have the freedom to live the lives they want to live—guaranteeing choice, flexibility, and control over how and when services and care are structured, scheduled, and delivered. Harbour Village was proud to receive the caring.com Caring Star Award in 2016.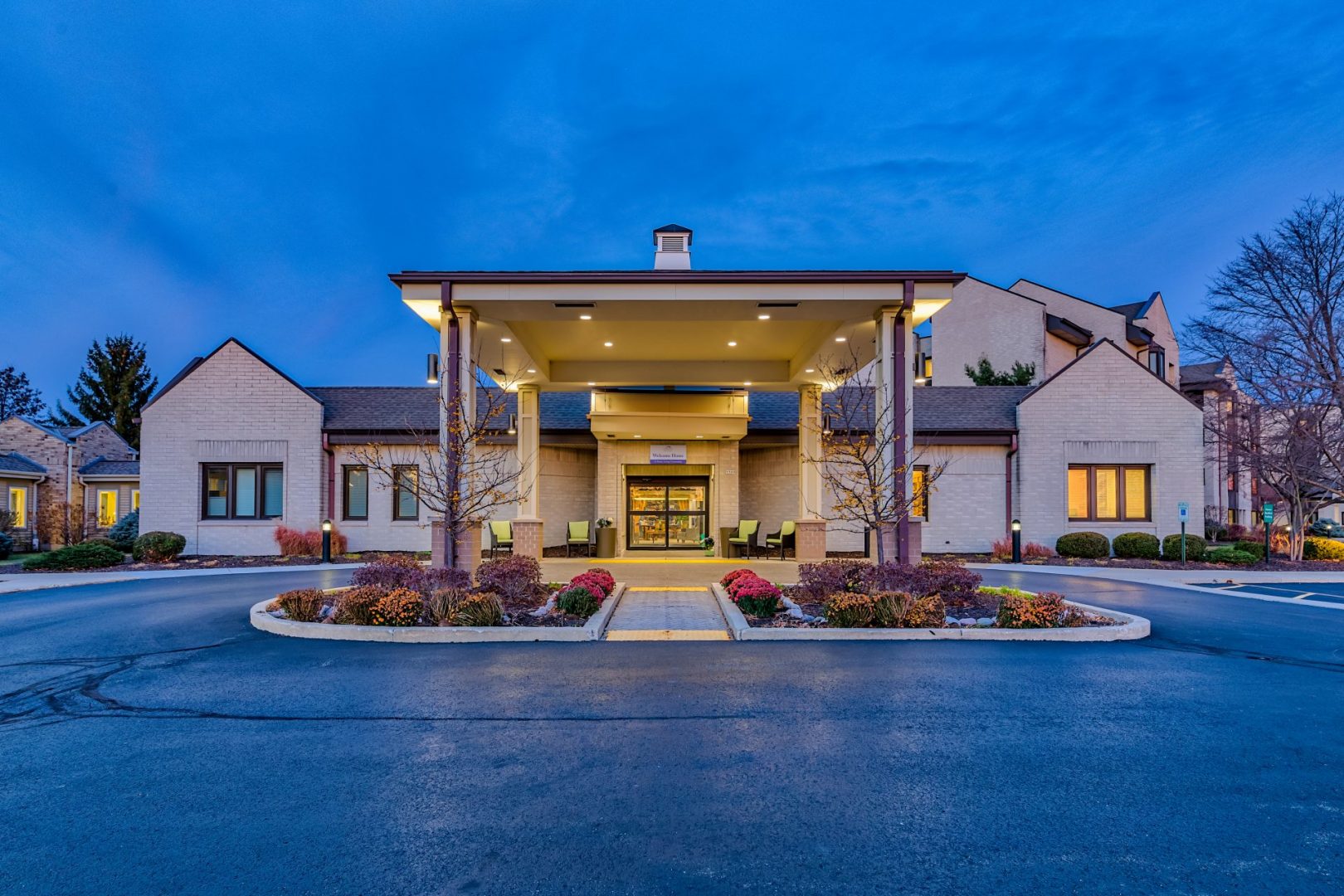 Life Care Services. The Leader in Senior Living

Harbour Village is managed by Life Care Services®, An LCS® Company. Life Care Services leads the way in senior living, with over 40 years of proven experience. This innovative leadership brings passion and performance through strong financial stewardship and lifestyle-centered activities as well as high-quality health services in communities that are as unique as the individuals who live in them.
Residents Love Harbour Place (You Will, Too!)
"Nineteen years ago, my husband and I were looking for a new residence. Due to a surgery, we were not able to care for a home. We checked out several senior communities and decided Harbour Village best fit our needs. Life at Harbour Village is very EASY living. Healthy meals, housekeeping, transportation to shopping and appointments are included. There are also a large number of activities that include games, discussions and evening musical entertainment. For these reasons, the choice to live here was not hard to make. Additionally, I have made many good friends and meet more every day. It really is EASY living, so I am glad we chose Harbour Village 19 years ago."
- Millie Y., Resident
"My family and I chose Harbour Village because of its Greendale location, the meal choices and the positive comments given by three long-term residents who we interviewed prior to making our decision. I hope to become one of those long-time residents because of one overriding reason – the staff. I am always greeted with a cheery hello and they are always willing to go out of their way to be pleasant and helpful. My family and I made a good decision when we selected Harbour Village as my new home."
- Burt K., Resident
"An expert management team coupled with a caring & warm staff and friendly residents drew me and my husband to make Harbour Village our new home. In addition, the many activities and delicious menu options have added to our love of Harbour Village. The staff completed our desire to live here. They are always ready to assist, guide and greet us warmly and even anticipate our needs and concerns. The friendly residents have added to our enjoyment. They are always ready to share their lives and experiences. All in all, Harbour Village is a wonderful place to be."
- Carol M., Resident